Course Details
 AHA Certified BLS ACLS Course and Certification at Coimbatore
BLS and ACLS are Emergency Cardiovascular Courses (ECC) designed by American Heart Association (AHA).
BLS course duration: 1 day ( 9 am to 5 pm)

Fee in Coimbatore : 3600 INR (inclusive of study materials, certificate, laminated cards and courier charges)

ACLS course duration: 2 days
Fee in Coimbatore : 5300 INR (all inclusive)
If you take both these courses together, you will get a discount of 400 INR. (i.e. the fee for both these courses together will be 8500 INR).
Pretest is mandatory for ACLS.
BLS ACLS Coimbatore

Course format and exam: 
BLS Provider course (6 hrs) is a 100% instructor led – video based program, with skills practice and testing. There will be 25 MCQs. Passing score is 21 out of 25 (84%).  ACLS provider course (17hrs) is also a 100% instructor led – video based session, with skills practice and testing. For ACLS, there will be 50 MCQs and the passing score is 42.
Click here for sample MCQs
BLS Course contents: ACLS BLS  Coimbatore
This course will teach the following topics with an emphasis on practical skill development.
Adult chain of survival
Scene safety and assessment
High quality chest compressions
Use of Pocket mask for giving breaths
Use of AED and AMBU bag.
Choking
Mouth to mouth breathing
Respiratory Arrest
Opioid associated life threatening emergencies
CPR for patients with advanced airway.
Team dynamics.
Click here for detailed agenda
Study Materials:
After successful payment, you will receive AHA books.

ACLS Course contents:
These courses emphasize on practical skill development and enhancement on the following topics. BLS ACLS Coimbatore
High-quality Adult,Child and Infant BLS
AED
Adult,Child & Infant Choking
Adult and Child Chain of survival.
Systematic approach/Assessment of patients in cardio vascular emergencies.
Airway management.
Acute Coronary Syndrome
ECG interpretation
Brady Arrhythmias
Tachy Arrhythmias
Cardiac Arrest
Acute Ischemic Stroke
Post Arrest care
Intraosseous access and
Dealing with dead patients.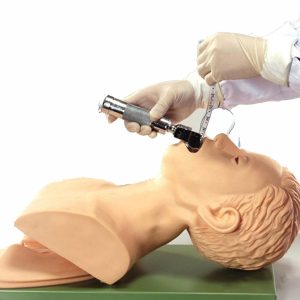 (ACLS BLS Coimbatore) Certificate Validity: This is an AHA certified course and is globally valid for 2 years from the date of commencement of the course.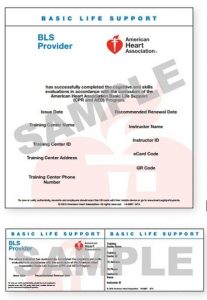 How to download my certificate
Mandatory Pretest
There is a mandatory online pretest for ACLS course. Below link will guide you through the process.
On the course day:
Please reach 15 minutes before the scheduled time. Wear loose, comfortable clothing. You will be practicing skills that require working on your hands and knees, bending, standing, and lifting.If you have some physical problems, please tell one of the instructors when you arrive for the course. The instructor will work to accommodate your needs within the stated course completion requirements. If you are unwell and unable to participate, please inform us to reschedule your course. Please note, the fee paid is not refundable.
Cpr verify
AHA now emphasis on Ecards, which has high security features. As it is issued online, all participants need to register on cprverify, a website of AHA. Few training centres provide printed copy of e cards as well.
Pre-booking and payment is necessary?
Yes. As per AHA guidelines all participants must read the books before they attend the course. Hence, pre-booking is mandatory.ACLS BLS Coimbatore